Eat, Drink and Still Be Merry….How to avoid the inflammation of Christmas
Two kilos in two weeks! Santa you've got a lot to answer for! If the average Aussie puts on two kilos in only two weeks between Dec 20th to January 2nd then we need to know how to navigate the silly season and still have fun. It takes most Australians 4 months to lose those 2 kilos  (and permanently keep off)!
Life is to be lived and enjoyed! Everyday - not just at Christmas but especially at Christmas and New Year. We often don't have work and most of have our family and friends around. Michele Chevalley Hedge, loves pinots and piccolos and is not one to hold back from fun, below are her top ten ideas to avoid Christmas- itis - the inflammation and bloat that comes with the festive season.
1. STOP GRAZING. EAT 3 MEALS.
When you are eating three meals make sure to pack them with whole foods that are not packaged and processed and you will find you are both full and satisfied.  Your breakfast and lunch should consist of protein, fat and a smart carb. At dinner- skip your smart carb especially if you're going to have a glass of bubbles!
2. CHOOSE YOUR 'POISON'
If you know you're going to have some alcohol at night then think about what you're eating during the day. For example, don't have the sushi rice, pasta, or bread roll during the day if you know you're going to indulge at the Christmas drinks party.
3. DON'T GO TO A PARTY HUNGRY
Have a protein snack before you go to a party. This solves a few things....
You will not be a boring or rubber necking guest looking for food as you get hangry.
Having a drink on an empty stomach can often make us look foolish especially if we have had a busy day and the alcohol goes straight to our head and often comes out as champagne shahlilwi.  (can you tell I have been there! ;-) )
4. NIBBLE SMART
Choose a protein packed nibble at a party. A prawn skewer, a chicken leg, a cheese bite are the go to because they are tasty and filling. Avoid the trans fat and hidden sugar in the pastry type of nibbles.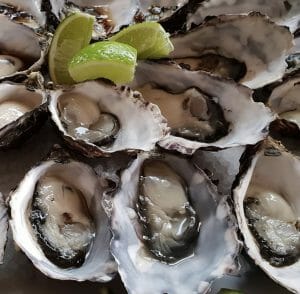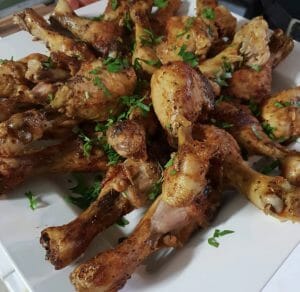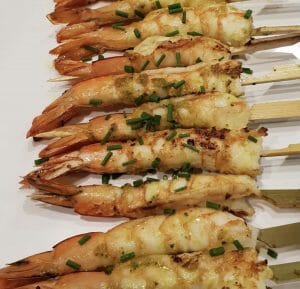 5. SPARKLE BETWEEN ALCOHOL
Sparkling water or even tap water but try to go one-for-one in terms of alcohol and hydration. A hangover is often a just a dehydrated brain. If you want your skin to sparkle all season long keep it hydrated with some lemon or lime for extra skin nourishing vitamin c.
6. BURN IT. HIIT
Everyone is time poor but especially when we are fitting in family, shopping or cooking for a festive season so make the most of your exercise. If you have not looked into HIIT (high intensity interval training) it is well documented in research about how weight effective and insulin stabilising this short, sharp exercise is.
7. GET OVER IT
The most valuable point on this list by far. Life is short and if you are over 40 you know this. Any given moment someone we know is getting diagnosed with cancer, dementia, mood disorder, illness or hit with a divorce, financial crisis, some unkind life experience. So if you have a big night of eating, drinking, laughing and celebrating then GET OVER IT! Smile and be glad you're healthy enough to enjoy and embrace a memorable time and just get back on good nutrition with your next meal. This is so important…. 'your next meal'  where most of us go wrong is this. We will wake up after a big night, get angry at ourself, rub our hands over our belly and commit to not eating all day. By 11 am your brain fog has turned to brain mush, and by 12 you're going to kill someone if you don't eat. At 1 you're still looking for something and say stuff it I am going to uber in the chips and burger and while i wait I am going to down a coke with some of these 'fat free jelly snakes'. Do not do this. Wake up and eat an awesome breakfast with protein, fat and smart carb - like an egg, avo, and roasted sweet potato.
8. PANADOL vs FISH OIL BEFORE BED
A hangover is an inflamed brain and liver. Fish oil is our natural anti inflammatory. Panadol is effective but can have a negative effect on our liver * (a double ouch after a big night).
9. NON PARTY DAY ROCKSTAR
There will be days which you have off from a party - hopefully. On those days be a wellness rockstar. Eat, drink, move and sleep really well. Perhaps even forgo dinner and do intermittent fasting that evening. Eat a breakfast and lunch full of protein and veggies and perhaps slip into a bath with candles at 8 and sleep by 9.
10. BE THE BOOZE BOSS
Don't let your booze give you both a sugar hangover and a liver hangover. It's surprising how bad you can feel and how your blood sugar can roller coaster with some of the seasons cocktails. Have a look at some of the better choices here.
*https://www.britishlivertrust.org.uk/researchers-shed-new-light-paracetamol-causes-liver-damage/