Corporate Wellness and Nutrition – It's Serious Business
"At BT Select we are supporting our community's well-being. We believe that the mental and physical health of our collective team is key to their success. We were fortunate to have Michele Chevalley Hedge present at our recent BT Select Principals' Forum. Michele's ability to articulate the key messages of the importance of managing one's energy, sleep patterns, and productivity was impactful and very well received. The group was extremely engaged, and the feedback post has been overwhelmingly positive. Thank you again, Michele." Kon Costas – Managing Director, BT Select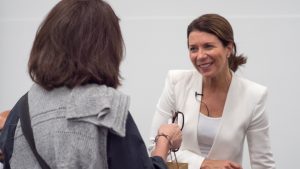 .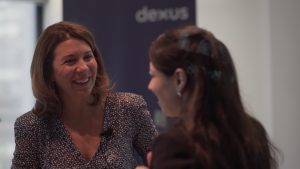 More companies are investing in the health and wellbeing of their employees- and it makes good business sense. You can't have a healthy organisation without healthy workers. The global corporate wellness market is expected to grow at 5.8% a year over the next four years. Investment in wellness reduces absenteeism, and presenteeism and increases productivity and creativity. A recent US study found that every dollar invested in workplace health returned $5.82 from increased attendance. Other benefits include enhanced workplace culture, organisational image, and retention of talented employees. 
Productivity is fundamental to an organisation's ability to generate revenue. This means the health of employees impacts the business's bottom line. On average, workplace absences cost $3741 per employee per year. 75% of unplanned absences are attributed to illnesses. Presenteeism, in which employees are physically at work but not productive, costs three times as much. In 2015/16, 50% of worker compensation claims were for mental and physical stress.
Chronic illnesses such as arthritis, cancer, diabetes, and cardiovascular disease account for more than 70% of diseases in Australia. Often, there is a strong correlation between lifestyle-related risk factors such as obesity, poor diet, physical inactivity, excessive alcohol intake, smoking, and stress. Many chronic diseases are preventable. They contribute to lost work time, disability, and early retirement. Workplace health and wellbeing programs help employees to be productive, healthy, and happy. They can counteract poor productivity and minimise absenteeism and turnover.
"Wellness programs include collaboration with experts in nutrition, mindfulness, yoga, fitness, and positive psychology. Working with leading experts in the wellness world is what makes our offerings unique and an easy solution for corporates looking to benefit their employees' wellbeing." says Chevalley Hedge.  "Our programs focus on nutrition, sleep, energy, and mental focus. These programs are provided in masterclass form and through online programs."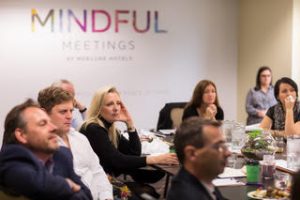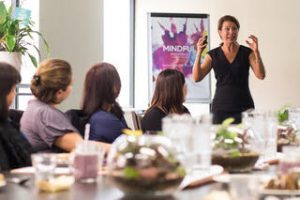 Corporate Wellness programs can also help identify health-related risks in employees. Wellness is promoted through workshops on healthy eating, lifestyle choices, disease prevention, stress management, weight loss support, and work-life balance.
Wellness programs instill education and awareness so that employees can take accountability for their health. This can be promoted through the use of workshops discussing healthy eating, lifestyle choices, and disease prevention; stress management training; fitness facilities or subsidies; weight loss support; providing healthy food choices; and flexible work arrangements in order to encourage work-life balance.  At the end of the day, employees are often an organisation's most valuable asset. By investing in corporate wellness programs, not only are employers minimising the costs associated with an ill and unproductive workplace, they are recognising the positive return they can bring about by promoting better health.
"Think of corporate wellness as 'health equity'" Nutrition underpins our physical and mental health, sleep, energy, creativity, & productivity- the pillars of every successful employee", Michele remarks in the closing of each of her Wellness Keynotes. Former Microsoft marketing manager, nutritionist, media personality, and health author, Michele Chevalley Hedge, understands the busy, 'time poor' employee.  Michele doesn't not believe in an extreme approach to nutrition and lifestyle but a healthy view of them—which includes a bit of wine and coffee! 
For more information contact us.